Blog Vizzano
FASHION
|

09.03.2021
Looks for you to wear with your favorite combat boot!
The shoe has left the comfort zone and now goes beyond the combinations made with bomber jackets, camouflage and olive green.
Combat boots, which you like to call coturno when up close and personal, generate the feeling of not knowing exactly when it is most appropriate to insert them to finish up a perfect look. Even more so when we look at the catwalks and get the feeling that this shoe is for one season only — precisely because of the old rule of "what is to wear when cold or hot".
A pretty normal insecurity, okay? And Vizzano is here to help you invest in this essential fashion item that will transform your street style into street cool!
FUNCTION + STYLE
Before we get to the good part, know that combat boots transition perfectly between a fashion that values functional characteristics. Keeping that in mind is a great starting point, as the aim is practicality and uniformity in all your productions. But for those who like nostalgic or technological inspirations, there are those who are on-trend all year round by aggregating subcultures' looks (such as punk) that convey stability and self-confidence.
ASSEMBLING YOUR LOOK
1. SCI-FI TREND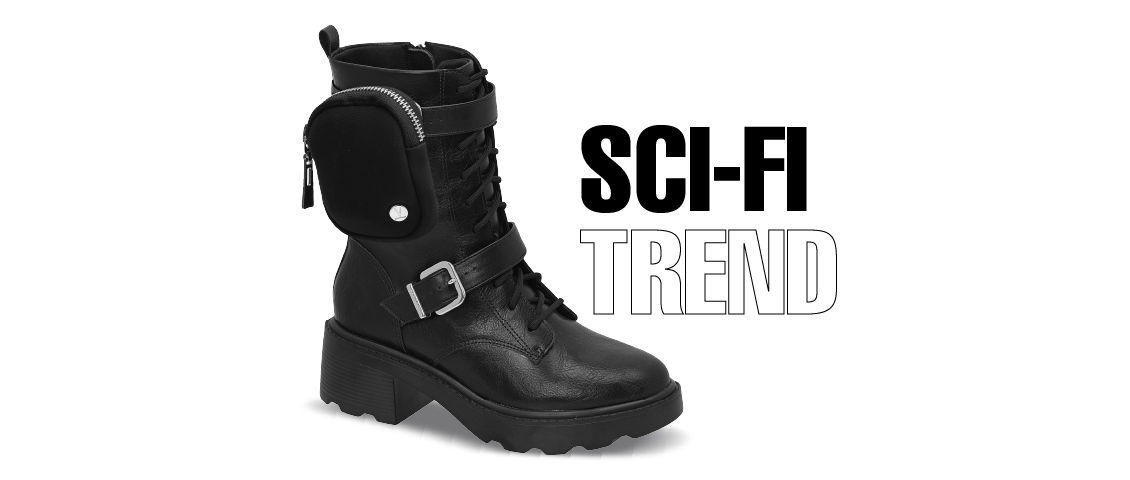 Spoiler alert: sci-fi themes are trending this year! Point for those who love the classic + technology mix, such as the steampunk vibe that, in the past, has caused the encounter between Victorian elements and the Industrial Revolution (even becoming a reference of haute couture). Overcoats and jackets with flashy buttons or skewed cutouts cry for attention next to lace skirts and dresses. And the bolero jacket and cropped top that reverberate gothic chic. Finishing accessories are welcome, such as rhinestones or a small bag attached to the combat boot.
2. BACK TO HIGH SCHOOL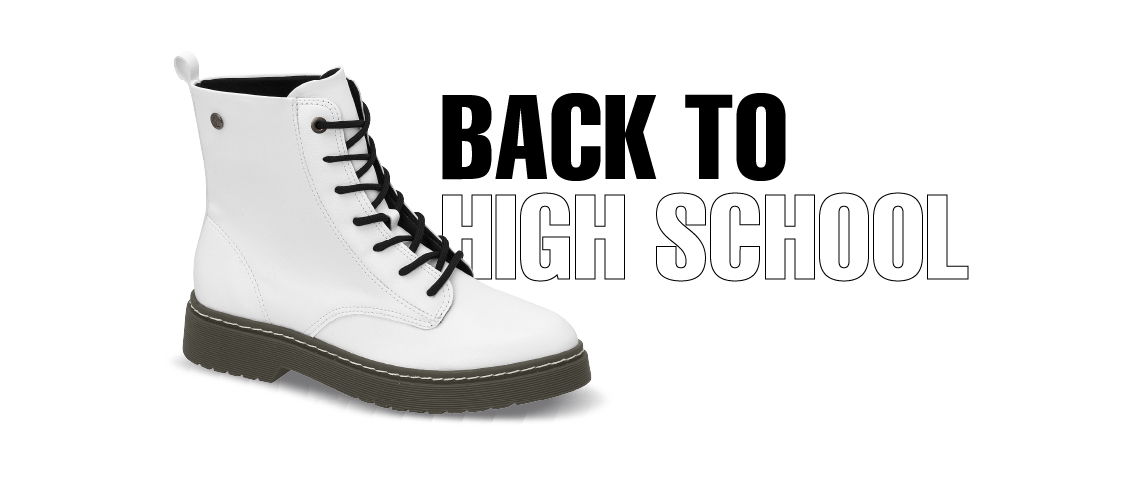 Don't go thinking that combat boots only yield impact styles in the black version. Today, you can invest in white (which expresses Futurism), brown, wine... It depends on your mood of the day. But, starting ahead, the #VizzanoLovers need to tune into the return of high school pieces that have been matching this footwear. A wave that is not quite new, as it already draws attention due to teen series such as Stranger Things and Riverdale.
Not to mention that, here, there is the look of the 80s and 90s, returning to your closet pleated skirts (or schoolgirl), sweaters and the combo dress + T-shirt + metallic belt. It also includes blazers, overalls and jeans (with the idea of folding the bar to enhance the combat boot's style).
3. TOUCH OF DELICACY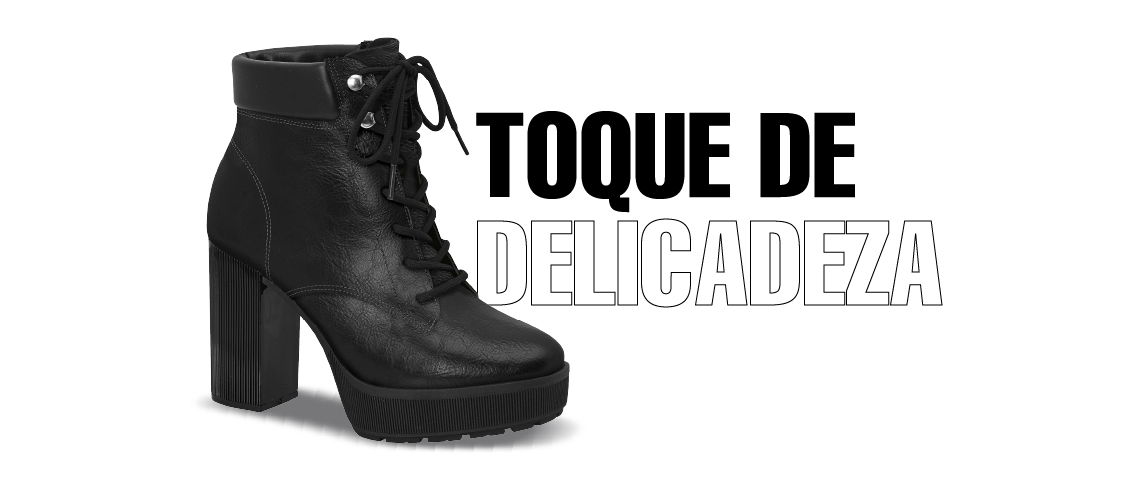 Imagination has been the insight of stylists when it comes to updating lookbooks that will get into the taste of trendsetters. Medieval silhouettes, reminiscent of historical periods, are in the spotlight and mix with casual clothes such as sweatshirts. Not to mention that the trick here is to bet on more delicate appearances, present in the babydoll dress, in addition to romantic textures and prints (such as floral maxi), to emphasize the roughness of the combat boot.
What do you think? Are you confident to go out and dictate some trends?
FASHION CREW VIZZANO
As a fashion trendsetter, Vizzano celebrates the personality of sophisticated women who know their own style very well.