Blog Vizzano
FASHION FORECAST
|

17.11.2021
The fashion sneakers of the season!
Favorites among influencers and celebrities, these models contemplate the casual look that, besides being sophisticated, is supercool.
Who would have thought that we, women, in a period not so long ago, used to relate sneakers as items exclusive to sports practice. Do you remember that? Nowadays, they have taken to the streets due to the strong influence of street style, and are called fashion sneakers among fashionistas.
And the explanation is simple: each model is designed to meet everything from an on-trend aesthetic (such as the beloved Y2K that rescues the 2000s look) to bringing more functionality to the casual women's closet (which includes easy-to-wear and versatile colors).
With an eye on the latest trends, the Vizzano forecast selected the sneakers that are the moment. Ready to guarantee more authenticity in the productions!
Dad sneakers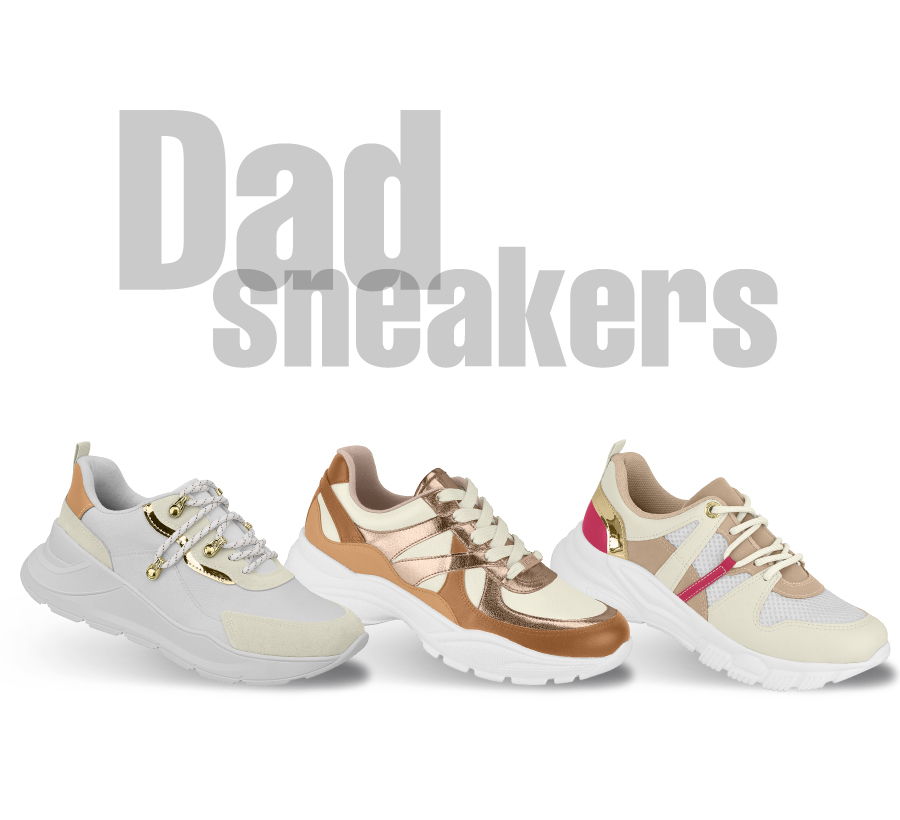 Curiosity: the literal translation is "dad's sneakers," a model that has resurfaced on the radar of fashion influencers due to the nostalgia of the 90s and the normcore aesthetic - which brings the proposal to wear casual pieces that, while having a sophisticated appearance, also earn likes and shares for reasons of comfort.
Reasons why it's a trend: whether it's to add a comfy factor to a tailored look (all diva like Cate Blanchett) or a refreshing casual one (like #queen Giovanna Antonelli), dad sneakers add personality to a look, especially the all-white one! And the secret is in the details: design with extended soles, versatile color palette, and the appeal of metallic shine. Perfect yes or yes?
Casual Sneaker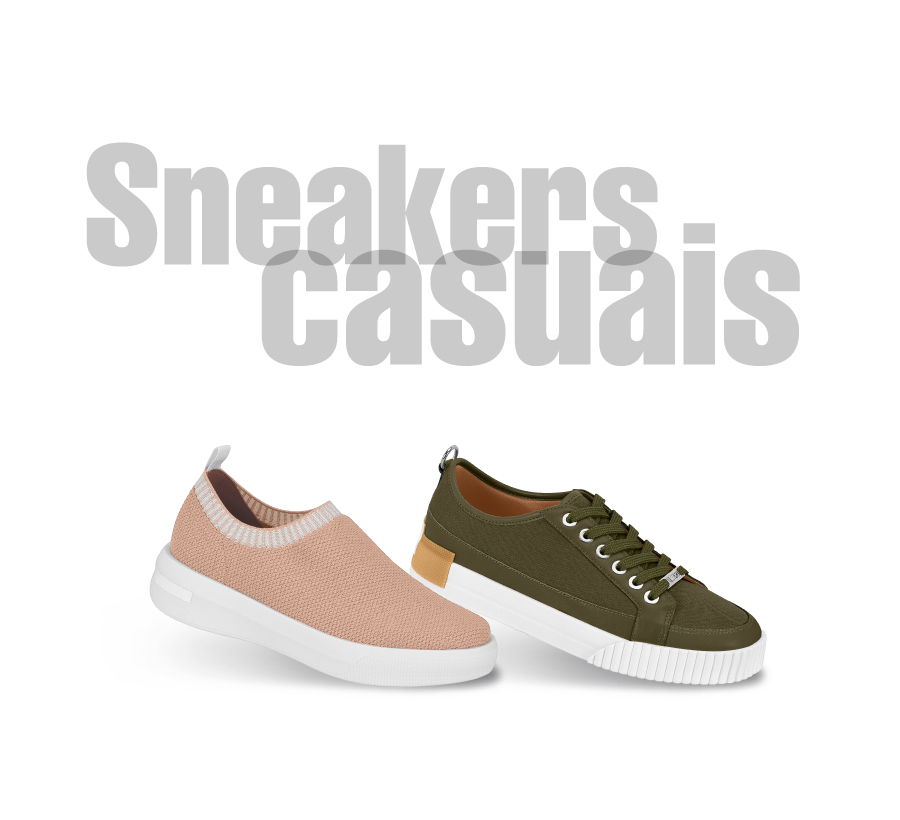 Curiosity: in addition to having mesh that fits perfectly to the shape of the feet, the slip on is a darling for inspiring creative and textured looks! Next to it, the olive-green casual provides a series of interactions for all seasons. Together, both prove that fashion sneakers are icons in versatility!
Reasons for being a trend: Vizzano classics, these sports shoes have that essential silhouette for every woman's closet! They are a fashionistas' wild card when it comes to creating an outfit with skirts and dresses that go down to the calf - precisely to enhance the design and tones of the models that become the base to finish the day's look.
Did you like them? Then, be sure to check out the other fashions sneakers from Vizzano. And, oh, if you already have yours, show it to us on Instagram @vizzano_oficial.
FASHION CREW VIZZANO
As a fashion trendsetter, Vizzano celebrates the personality of sophisticated women who know their own style very well.