Blog Vizzano
ARRIVING IN STORES
|

04.08.2021
Exclusive products that dialogue with female diversity
Each model presents trends for you to wear in your own way and to exude authenticity!
Want to know the next color palette you must have in your closet? The earthy tones! According to Heuritech, a company of artificial intelligence in the fashion segment, the trend that, besides being the current signature of the products of major luxury brands, is the preferred aesthetic of the screen and street style. Precisely because it inspires chic & effortless combinations.
Vizzano exclusively brings a mix of releases with the chroma that, by the way, highlights what fashion influencers now define as the new neutrals.
Reasons to get your favorite!
Desired color palette
Earthy colors with natural DNA are friendly and can dialogue with a multitude of shoe styles. Not to mention that, when worn in monochrome, they lengthen the silhouette.
It gets more interesting when fashion works inspired by positive and empathetic feelings, offering items that contemplate several skin tones. Take a look: according to the 2007 Census, the color scale in Brazil gathers about 144 different shades! Revealing that, today, determining or saying "nude" is no longer just about beige, it is about the relevance that the new female gaze has developed when seeking and acquiring fashion items - which, besides offering self-esteem, highlight and value diversity.
And it is these tones, coordinated with super-cute details, that appear in the sporty casual, pumps, flats, clogs, including the shoulder bag, delivering a versatile, timeless, and essentially affective look.
Shine touch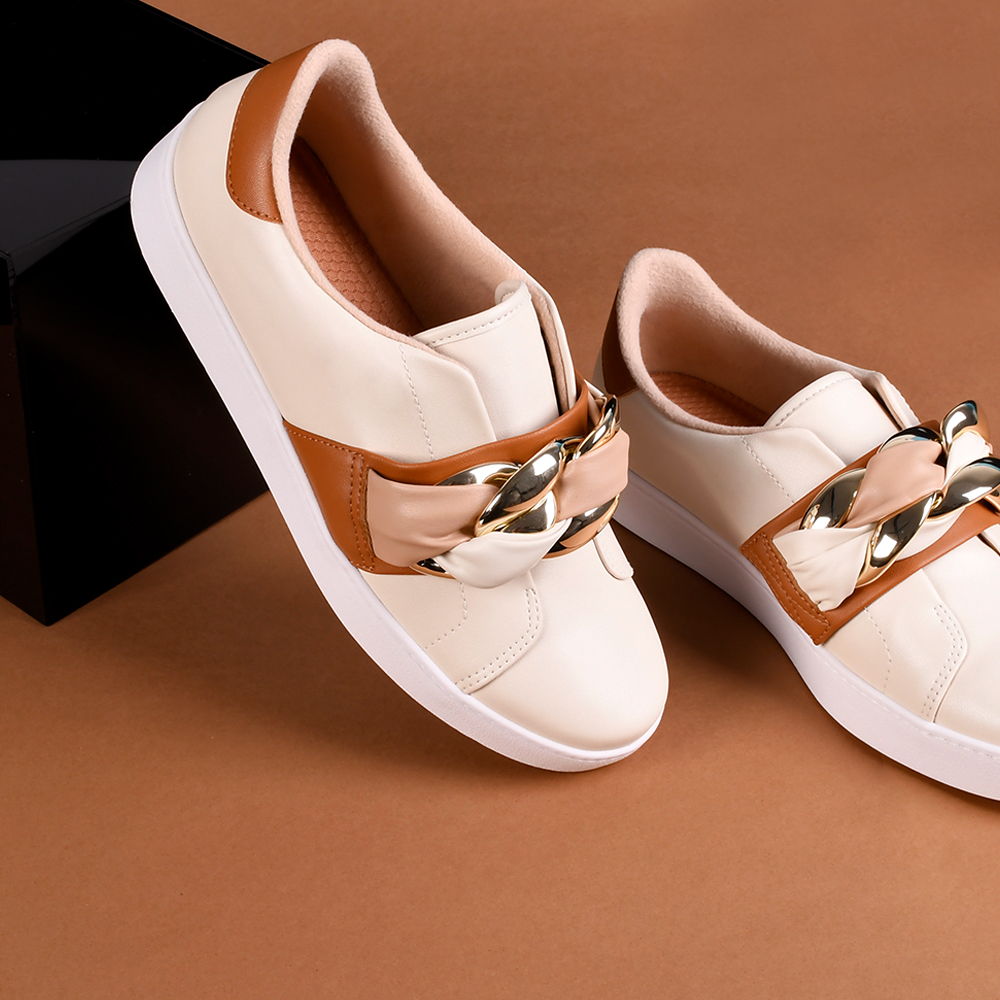 Super smart details: chains! They wrap themselves around the straps of these products, adding the sophistication that #VizzanoLovers appreciate. Not to mention that they are a constant synonym of success, because the shine contrasts in the look and fits any moment of everyday life. It even brings that classic upgrade for those who love the tailoring look.
Chic & effortless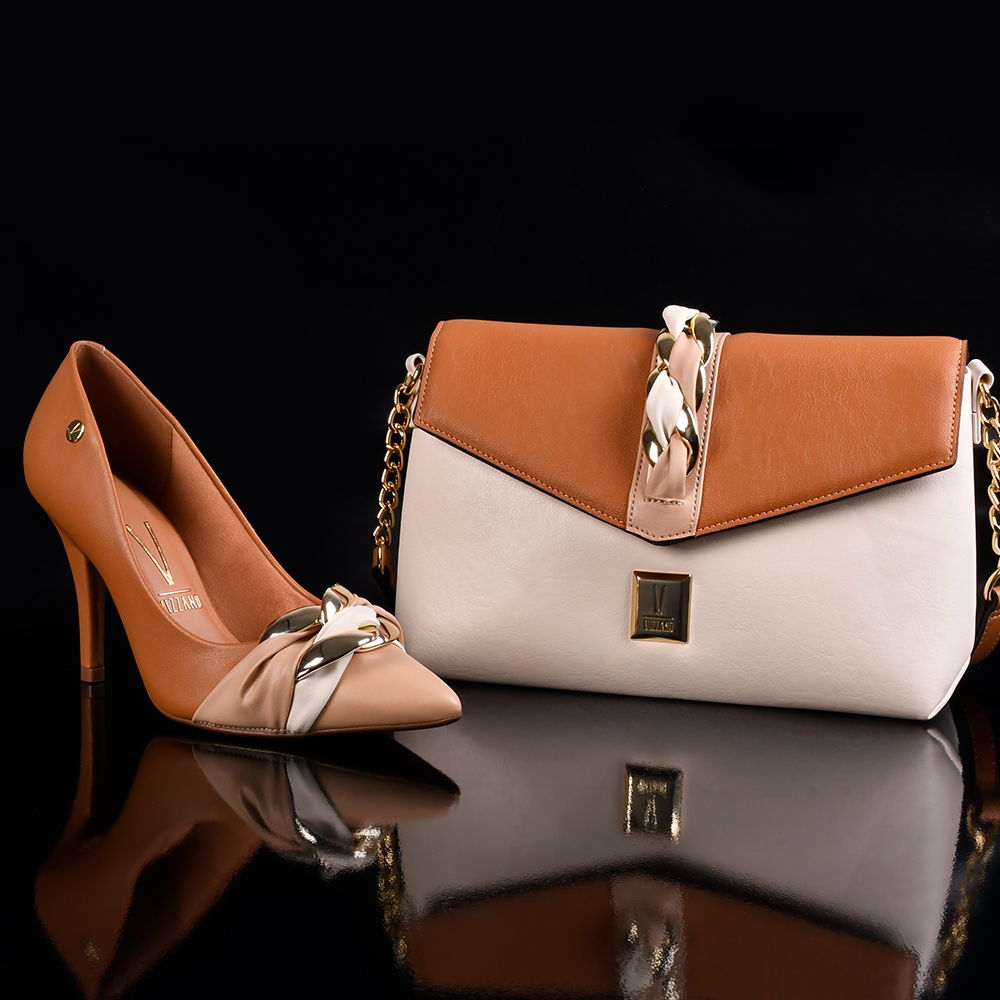 And of course these shoes and bags fit into other looks! The purpose of these products is to create a comfortable, optimistic atmosphere with a trendsetter touch so that women do not go unnoticed! It is an incredible experience to count on this chromatic palette (and its details!!) and that transforms the feminine presence on the street style in an uncomplicated way.
It is with glamour and engagement that Vizzano focuses on building the personality of each consumer. After all, style has everything to do with who you are and what you like to wear!
Already have a favorite? Then make an appointment with these amazing new products in the physical and online stores of your choice! Oh, and don't forget to share your new #neutrallook on social networks by tagging @vizzano_oficial.
FASHION CREW VIZZANO
As a fashion trendsetter, Vizzano celebrates the personality of sophisticated women who know their own style very well.